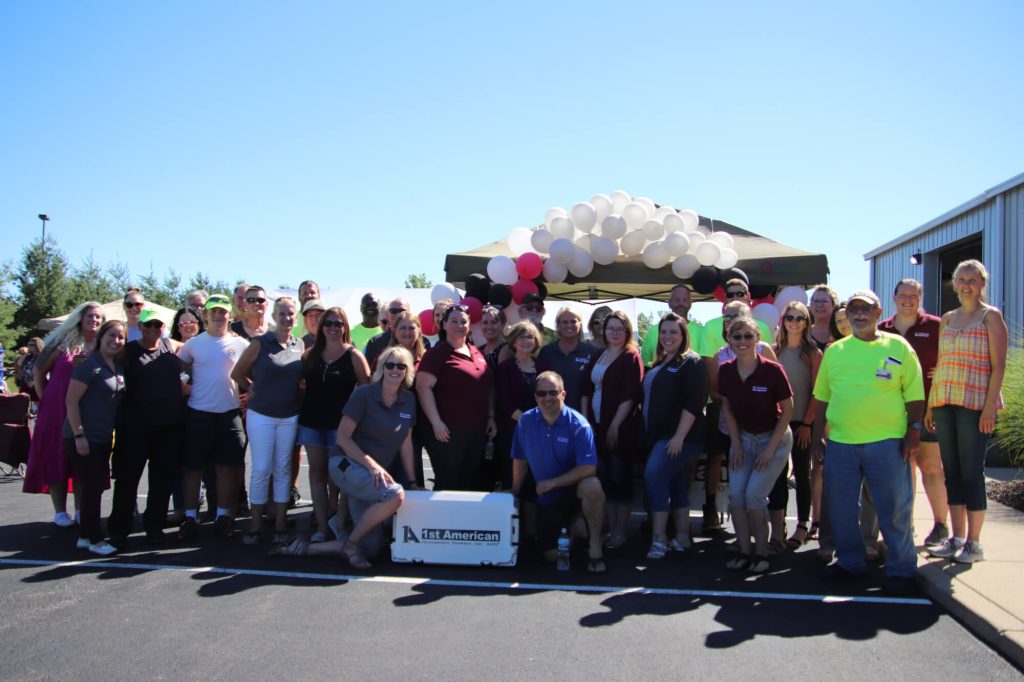 1st American Management Co., Inc. initially began in 1975 as a department within the Harley Snyder Companies' umbrella. John R. Marshall took over the company's management in 1989 and continued leading the firm up to and through the acquisition by Coldwell Banker 1st American in 1991 and the incorporation of 1st American Management Co., Inc. as a separate entity in 1993.
In September of 1993, John R. Marshall purchased the company from Coldwell Banker's partners, becoming the company's sole owner, President, and Chief Executive Officer.
In 1994, 1st American Management purchased CCM Management and Homestead Homes Management and merged them into 1st American. In 1999, 1st American purchased two other management firms, The Tara Group and Harbor Country Real Estate, both of New Buffalo, Michigan.
In 2016, as the company continued to grow, a plan started taking shape, allowing John Marshall to take a step back from the company's day-to-day operations. In 2017, Gina Manns, CPA, long-time Accounting Manager and Executive Officer, became 1st American's Chief Financial Officer and Executive Vice President. In 2018, Michael R. Bottos, CPM, became Executive Vice President and in 2019 was named Chief Operating Officer of the Corporation. Additionally, in 2019, Marianne Welsh was named Vice President of Operations, and Teresea Beach and Renee Jeffries were named Assistant Vice Presidents of their respective departments.
In January 2021, Michael R. Bottos and Gina Manns purchased 1st American Management from John R. Marshall, who remains Vice President of the company, manages a small portfolio of properties, and works on special projects and business development.
In September of 2021, after more than a year of research and training, 1st American launched AppFolio Property Manager, a cloud-based software allowing 1st American's customers to have an online portal to make payments, review payment history, access association and property documents and so much more.
1st American, through its team of dedicated professionals, provides property management, leasing, facility management, and general maintenance services for approximately 2,000,000 square feet of office, retail, and medical properties and nearly 15,000 residential homes and condominiums. 1st American is the largest locally-owned property management firm in Northwest Indiana, serving high-profile properties such as Aberdeen, Doubletree Lake Estates, Sand Creek, Shorewood Forest, Walden, Methodist Hospitals, and Peoples Bank. Today, the company has four Certified Property Managers on staff and employs more than forty full-time employees in addition to part-time and seasonal staff.